Why Buy From Porsche Melbourne
Porsche Melbourne, serves the needs of luxury sports car owners throughout the Central Florida area. As your local Porsche dealer in Brevard County, we understand that our customers have high expectations with regard to buying one of these legendary vehicles and when the time comes, making arrangements to have routine maintenance completed at our state-of-the-art service facility.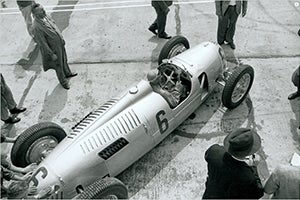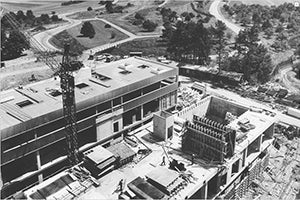 At Porsche Melbourne, one word comes to mind when we think of Porsche: performance. As we look to this outstanding automaker's performance past & present, we find a story of uncompromising craftsmanship and drive that began in 1948 & extends to this very moment. Remaining independent & true to its own standards year after year, Porsche continues to unleash exciting, cutting-edge vehicles into the world.
Thoughtful Amenities
Whether you are waiting for your vehicle to get serviced, picking up a part for your vehicle, or stopping by to check out a new vehicle for yourself, we offer a wide range of amenities to enhance your experience here! Come by, look around and check what we can offer you!
Genuine Porsche Parts & On-Site Service Department
Our parts department is stocked with a complete inventory of OEM Porsche parts to help keep your car running smoothly. Along with this our service department is staffed by a team of the finest, most highly trained and skilled service technicians in the area. Each member of this team has undergone rigorous factory trained both here in the U.S. and in Germany to ensure that no one knows your Porsche better. You can trust our service department to keep your vehicle running as smoothly on the day you trade it in as it did on the day you purchased it from us. Our mission is to keep your Porsche running like new for as long as you own it and longer.
Our Approach to Giving
"Our approach to giving is driven by our personal passion to help children and families in need and to improving healthcare within our community. Our desire is to have everyone living healthy and productive lives and therefore, we've donated over $1,000,000 dollars over the last 8 years to those charities that are trying to make a difference in Brevard and Indian River Counties. Our guiding principle is to be mindful and humble in our actions and words. We are selective of our partnerships and treat the ultimate beneficiaries of our donations with respect. We encourage you to join us in giving to those charities you feel can make a difference right here in our community." Respectfully,
Shay Rowe
Our Community Partners Include:
A-B
- Audi Melbourne Pro Tennis Classic
- To benefit the MIMA Foundation
- Billfish Tournament At Pelican Yacht Club
- Boys & Girls Club of Indian River County
- Annual 'Angels Help our Kids Take Flight' Dinner to benefit the Boys & Girls Clubs of Indian River County.
- Brevard County
- Dental Society
- Sheriffs Office United Way Golf Tournament
- Golf Tournament for Brevard County Sheriffs Office
- Brevard Symphony Guild Gala
C-H
- Childcare Resources
- Florida Institute of Technology - FIT
- Gran Fondo Brevard
- To benefit KLD Youth Foundation, a non-profit organization to provide outside-of-school programs to address the growing problem of unsupervised youths in Brevard County.
- Health First
- Ball
- Golf Tournament
- Grape Escape
- Hibiscus Children's Center Gala
- Holy Trinity School
- Gala, Golf Tournament, and Signs
- Evening of Elegance
I-M
- India Fest
- Promoting Cultural Harmony through Community outreach, Volunteerism & Philanthropy
- Indian River Medical Center
- Golf Tournament
- May Pops
- John's Island Foundation
- Melbourne Art Festival
- Make A Wish - Purses With A Purpose
- Mardy Fish Tennis Tournament
- Melbourne Art Festival
- Melbourne and Beaches Music and Marathon
- Melbourne Central Catholic High School
- Melbourne-Palm Bay Area Chamber
- MIMA Tennis Tournament
P-Z
- ​
Prevent! of Brevard
- Charity Polo event to benefit Cystic Fibrosis
- Vero Beach Boys and Girls Club